Nieuwsbrief september 2014

Indian Summer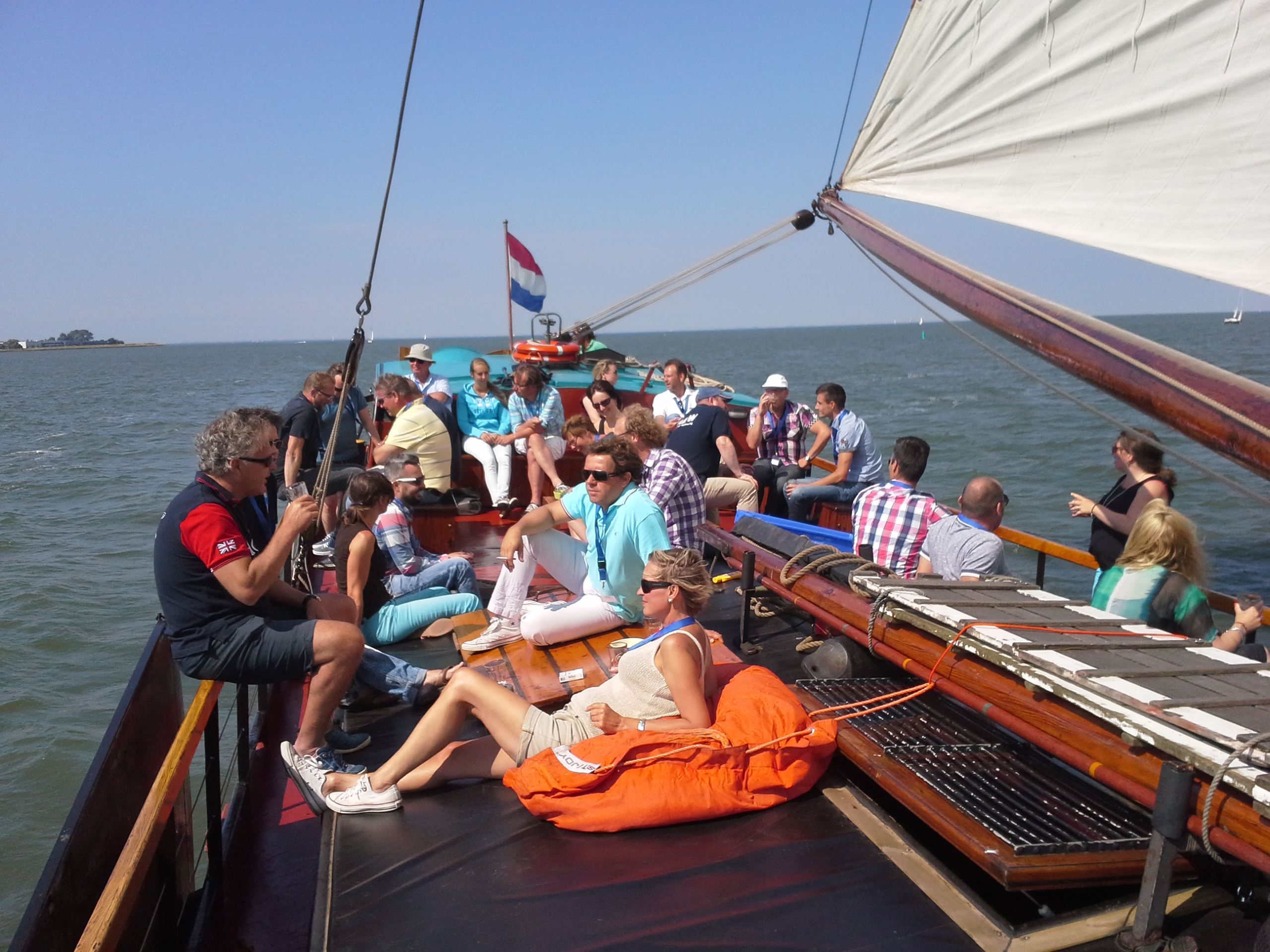 September uit zich vaak in prachtige nazomerdagen, ideaal om nog even iets te ondernemen met uw familie, vrienden of collega's. Zeilen op de Catharina van Mijdrecht biedt dan de gelegenheid om nog even heerlijk van de buitenlucht te genieten. Actief of ontspannen genieten van goed gezelschap, een hapje en een drankje, en de dag afsluiten met een uitgebreide barbecue.
Herfstzeilen

In oktober wordt het al wat frisser; het onstuimige herfstweer leent zich uitstekend voor actief zeilen. Gezamenlijk de elementen trotseren tijdens een inspirerende Teambuilding. Met vrienden een herfstregatta zeilen, bijvoorbeeld tijdens de Enkhuizer Klipperrace, de Muider Hardzeildagen of de Bontekoerace in Hoorn. Onderweg serveren we hartverwarmende hapjes, bij de finish is er Schippersbitter en 's avonds geniet u van ons heerlijke Captain's Dinner met zelfgemaakte pompoensoep.
Winteractiviteiten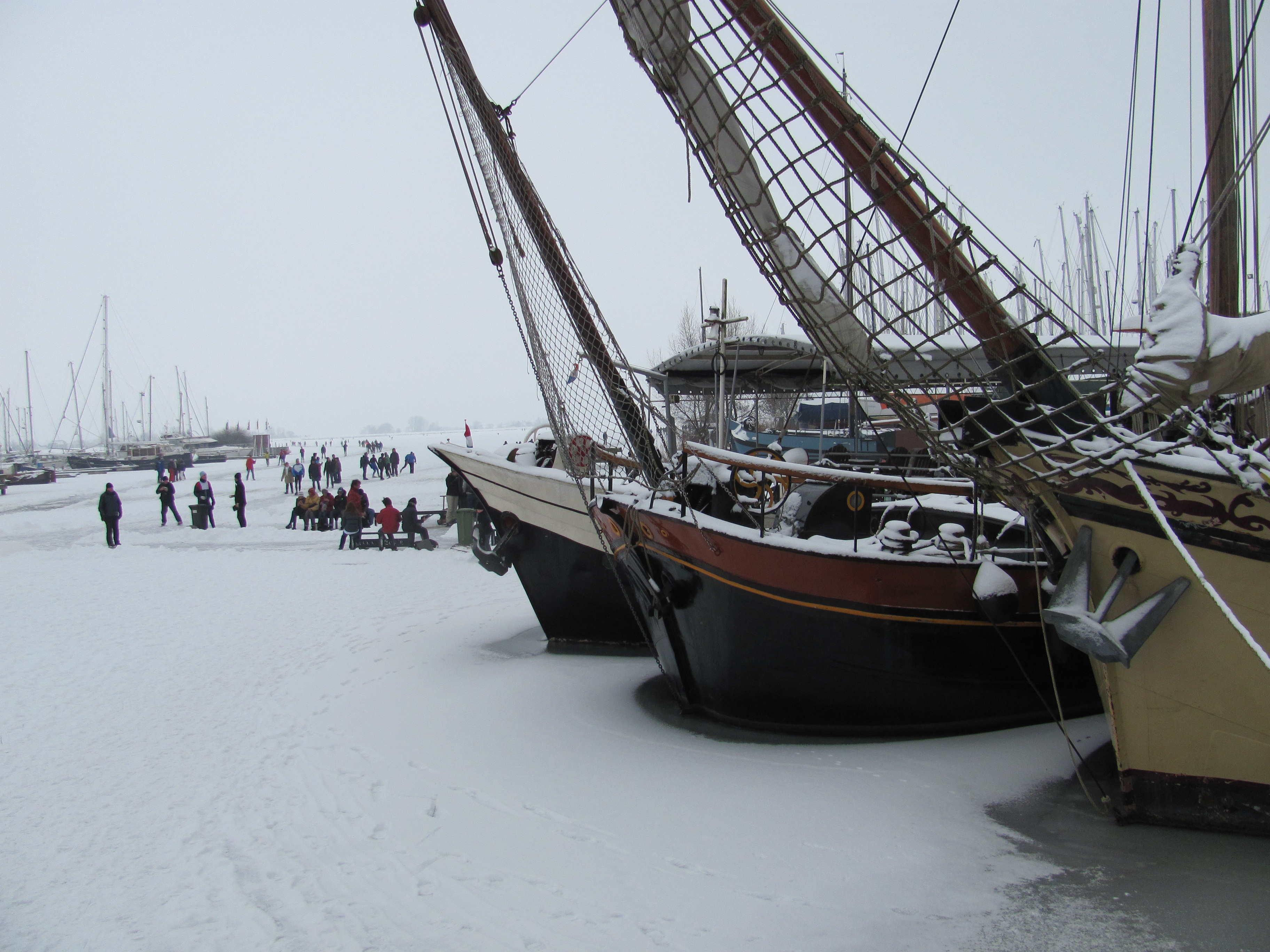 Ook in de winter is de Catharina van Mijdrecht beschikbaar voor een zeiltocht. Het schip heeft centrale verwarming en onze kombuis serveert de nodige verwarmende hapjes en drankjes. Mocht het onverhoopt gaan vriezen dan organiseren wij gewoon een schaatstocht op de Gouwzee. Bij terugkomst is er dan erwtensoep, warme chocolademelk en Berenburg.
Ook voor vergaderen, borrels en diners is het schip dan beschikbaar, en ook als groepsaccommodatie voor overnachtingen in zowel Monnickendam als Amsterdam. Lees verder>
Winteravonden

Vanaf donderdag 4 december is het dan eindelijk zover. Als alles goed gaat wordt vanaf deze datum de langverwachte televisieserie "Nederland Waterland" op NPO1 uitgezonden.
In de acht delen van deze documentaireserie begeleidt de Catharina van Mijdrecht u door Nederland Waterland. Meer informatie volgt.
Lees verder>
Pure beleving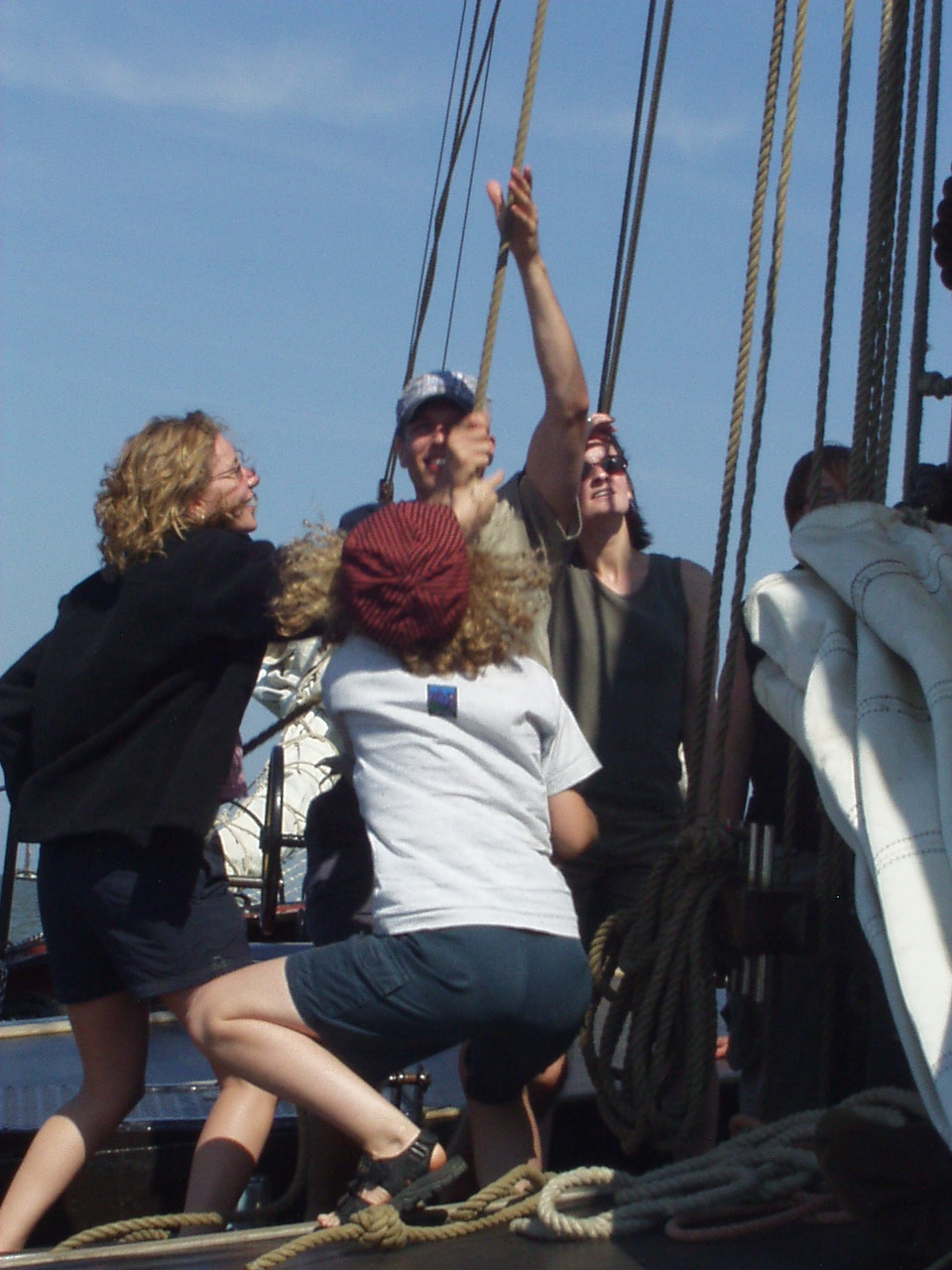 Op het schip, een originele Dedemsteraak uit 1916 draait het om de beleving van de gasten. Of u nu een paar uurtjes of meerdere dagen aan boord verblijft, ons streven is er om u een ervaring mee te geven waar u het nog lang over zult hebben. Jong of oud, gepassioneerd zeiler of passieve genieter, iedereen voelt zich thuis op de Catharina van Mijdrecht.
Bij het zeilen wordt enige inzet van uw zijde gevraagd, afhankelijk van de stemming kan er actief of ontspannen worden gezeild.