Group accommodations in Amsterdam
Sleeping on the water

The Catharina van Mijdrecht can be used for group accommodations (with or without breakfast) throughout the year. Are you looking for original and/or nautical sleeping arrangements? Do you need a place to stay for your guests in a particular location? This ship can come to almost any watery place.
Please contact us so we can make you a free offer.
B&B accommodation Amsterdam in winter
In winter our ship is available as group accommodation in Amsterdam or Monnickendam.
Click here for prices and conditions.
Group accommodations in Amsterdam
Even during the sailing season, our ship is available for group B&B accommodations, in Amsterdam or elsewhere.
Prices and conditions on request
Autumn sailing

Real sailors keep sailing for a long time after summer is over. Autumn can still provide us with many beautiful sailing opportunities; outside, the wind may be howling, but inside the stove is doing its best. No more al fresco barbeques perhaps, but instead we have cosy evenings on board with hearty homemade pumpkin soup, mussels, or a Captain's Dinner.
Winter sailing
Even in winter, the Catharina van Mijdrecht is still available for sailing trips.We have central heating on board, and if it should come to freezing we will simply organize a skating match on the Gouwzee. On your return from a wintery excursion there will be pea soup and other comfort food, hot cocoa and Skipper Bitter liqueur or Berenburg schnaps.
Representative
The Catharina van Mijdrecht is a traditional sailing ship, but modern in its comforts, clean, spacious, warm, representative and handsome, if we may say so ourselves. An excellent place to receive your clients, guests or friends. She has an authentic atmosphere, with lots of varnished wood and nautical details. The day room is spacious and cozy, so a large group can sit comfortably. Topside there is plenty of seating and a spacious sundeck. The sleeping accommodations meet three-star nautical comfort requirements, each cabin having comfortable beds, running water, lighting, a power outlet and a porthole that can be opened.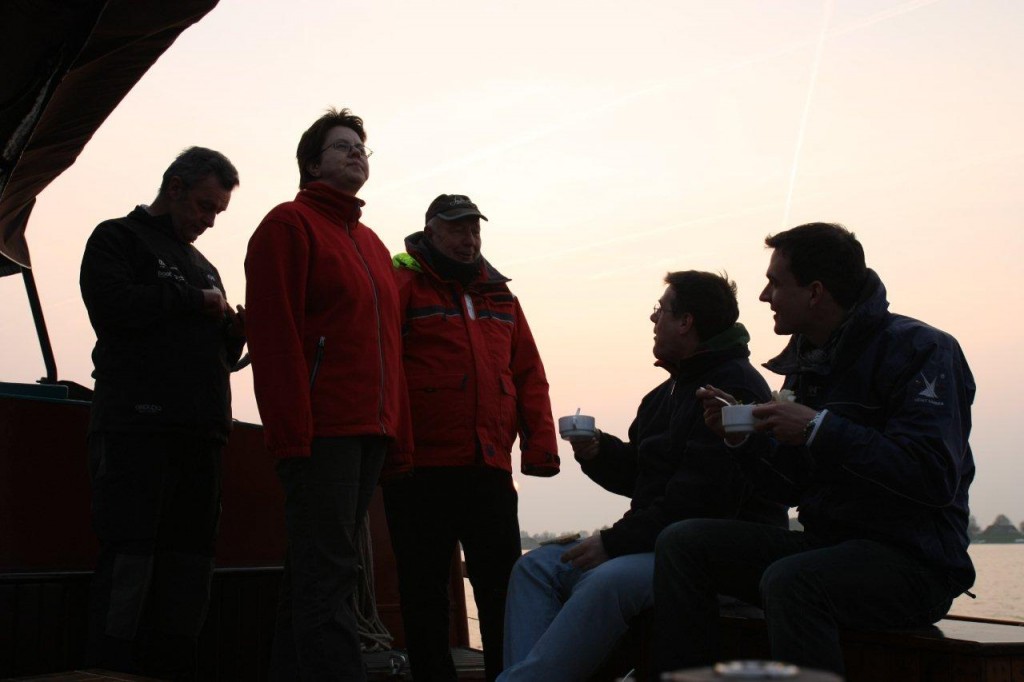 We have an overnight capacity of 18 comfortable beds in seven double rooms and one family room.