Sailing area
Sailing area
Monnickendam

Our sailing area mainly includes the Markermeer, IJsselmeer and Wadden Sea. Departures are mainly from Monnickendam, a historical harbour town at a ten minutes' drive from Amsterdam that is ideal for both shorter and longer sailing trips. Monnickendam is rich in history, not yet overrun by tourists; the town centre is a conservation area.
Discover Monnickendam  with a guided tour and a visit to the Bell tower and Waterland Museum.
There is ample free parking near the harbour and easily reached by public transport; there is a regular bus service to Amsterdam Central Station, even at night.
Click here for directions to the ship.
Extras
Many fun and interesting activities can be added to your sailing trip.
Click here for options that can be fitted into your trip.
Comfortable sailing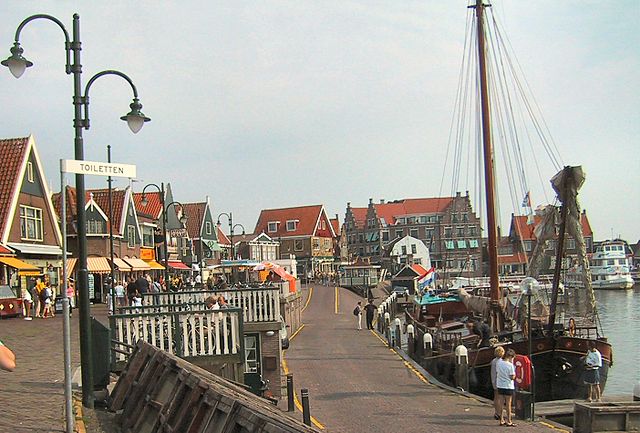 There are several other harbours at a relatively short distance, so there are interesting stopovers to choose from even on a day trip, like Marken, Volendam, Edam, Hoorn, Pampus and Muiden. Their sheltered locations usually guarantee a comfortable trip without too much swell.
Longer trips
Monnickendam also offers lots of possibilities for longer trips: Amsterdam is nearby, and the Wadden Sea is a good day away with favourable winds. We can plan a wonderful tour for any group; there are possibilities for nature lovers, history and culture buffs, sailing enthusiasts and even for shopaholic partygoers. Our crew are happy to advise you.
Other ports
If you'd like we can start or end your trip in another port, providing we can fit it into our schedule. We will have to charge transfer costs for the journey between Monnickendam and this port.
Sailing areas
There are several possibilities given in the menu. Most of these are quite feasible, especially on longer trips, but day trips also provide a wide range of possibilities (see above). "Not the destination, but the journey is the purpose."
Safety
Your safety is guaranteed in all sailing areas; rescue stations are situated along the coast, and a rescue team is usually present within 20 minutes in case of calamities. We also have sufficient lifejackets on board.