Weekend sailing
Away for the weekend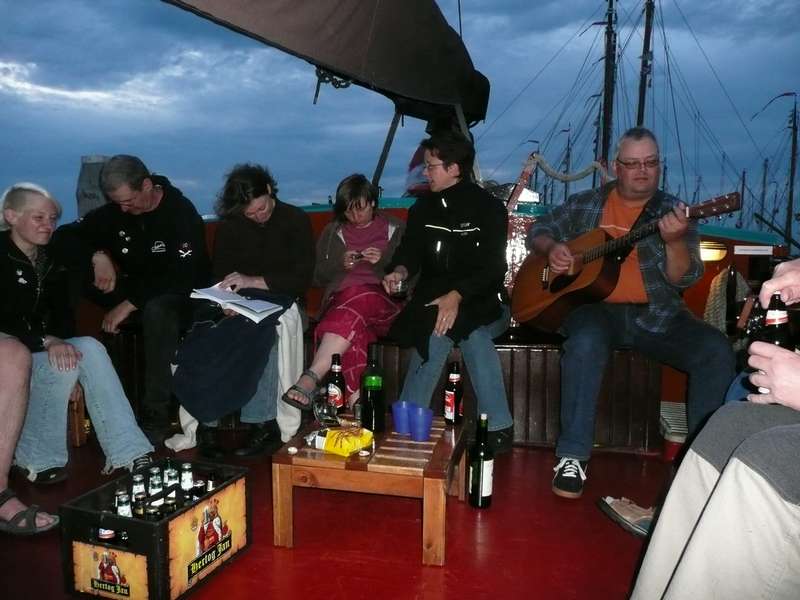 Reminisce with old friends. Relax and reconnect with family. Enjoy good food together. A carefree walk through a historical harbour town. A weekend away from it all, away from the everyday routine. Fresh air and wide vistas. Welcome aboard the Catharina van Mijdrecht for a weekend sailing on the IJsselmeer.
A fresh breeze
Aboard the Catharina van Mijdrecht you are transported to another world. Once the sails are set, time seems especially relative. Surrender yourself to the elements and let the stress drop away. A special atmosphere quickly originates aboard a traditional sailing ship. Sailing together feels like a fresh breeze, blowing away the cobwebs.
Fully catered arrangements
Our fully-catered packages are our pride and joy. For a fixed amount per person we can offer the right arrangement for any party, with all the trimmings. You will know exactly what to expect.
Look in the menu on the right for all our fully catered quality arrangements.
Click here for all our fully catered arrangements.
Assemble your own arrangement
With a few mouse clicks, you can calculate your arrangement.
Click here for our handy calculator.
Basic rental rates
Would you like to just rent the ship, and organize the catering yourself?
Click here for our current prices.
Extras
There are plenty of possibilities for additional sporty and cultural activities.
Click here for our list of extra activities.
Welcome aboard
What you may expect:
You embark Friday evening and are welcomed by the skipper and the rest of the crew. There will be a talk about the ship, and some possibilities for the next day will be discussed. After that you are free to explore the harbour, have a talk with the skipper or try out your bed. After a good night's rest and a hearty breakfast there will be a short talk about sailing and safety, and then it will be time to set sail under the expert guidance of the crew.
As active as you like
Sailing may have been hard graft once, but nowadays many hands make light work and things will run smoothly once the sails are up . You can even take the helm yourself and feel like the captain of a tramp ship.
Sailing can be as exciting as you like: we'll keep you busy bearing away and luffing up, tacking and gybing, etc. Or just calmly and smootlhy cruise to the next port.
Stopover
You can stretch your legs in another port or on an island, or we can lower the anchor so everyone can have a refreshing swim. Anything is possible. Towards the evening we will arrive in our overnight port; after the sails are furled you are free to explore. The next morning we will sail back to our port of departure, where you can disembark by the end of the afternoon.
Possibilities and prices
The Catharina van Mijdrecht has an overnight capacity of 18 passengers. Don't worry if your party is bigger: we are experts at sailing together in a convoy with other ships, calmly sailing along or having a mini regatta, and anchoring together in the evening for a barbecue on board.
You can book a weekend from Friday evening to Sunday afternoon, or just from Saturday morning. A long weekend is also possible, or a special holiday weekend like Easter, Whitsun or the Ascension Day weekend.
Catering
You can bring your own food and drink and use our galley to prepare it. You can also take a look at our catered arrangements: from a simple breakfast buffet to luxury full board.